Browse below to see reader-submitted pictures of solar system planets, ghostly nebulae, distant galaxies, jewel-like star clusters, and other celestial wonders. Once a week, we'll highlight one of the many spectacular astronomy photos in our Editor's Choice gallery. If you're just getting started taking photos of the night sky, we invite you to check out our astrophotography tips.
Submit your own photos to the Sky & Telescope online photo gallery.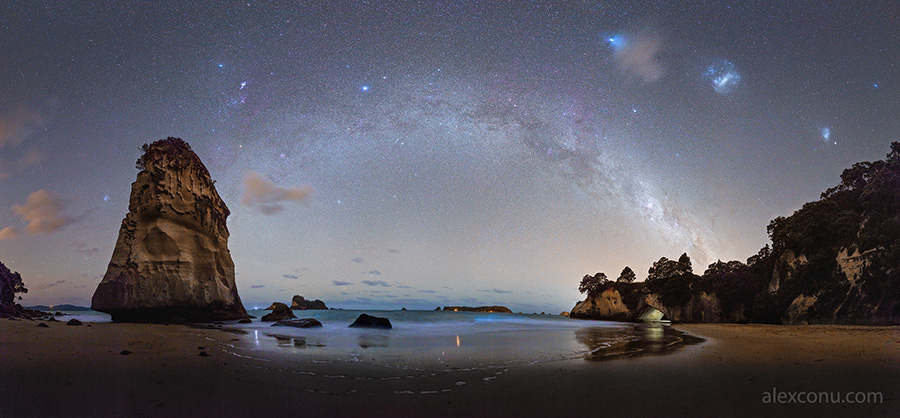 Photographer
Alex Conu
Location of Photo
Cathedral Cove, Coromandel, New Zealand
Date of Photo
January 4, 2016
Equipment
Canon EOS 5D Mark III and Carl Zeiss Otus 28mm f/1.4
Description
To the upper right, the two blue patches of light are the Magellanic Clouds. The electric blue in the water is there because of bioluminescent plankton. The panorama is stitched from 33 individual vertical frames shot on three rows.