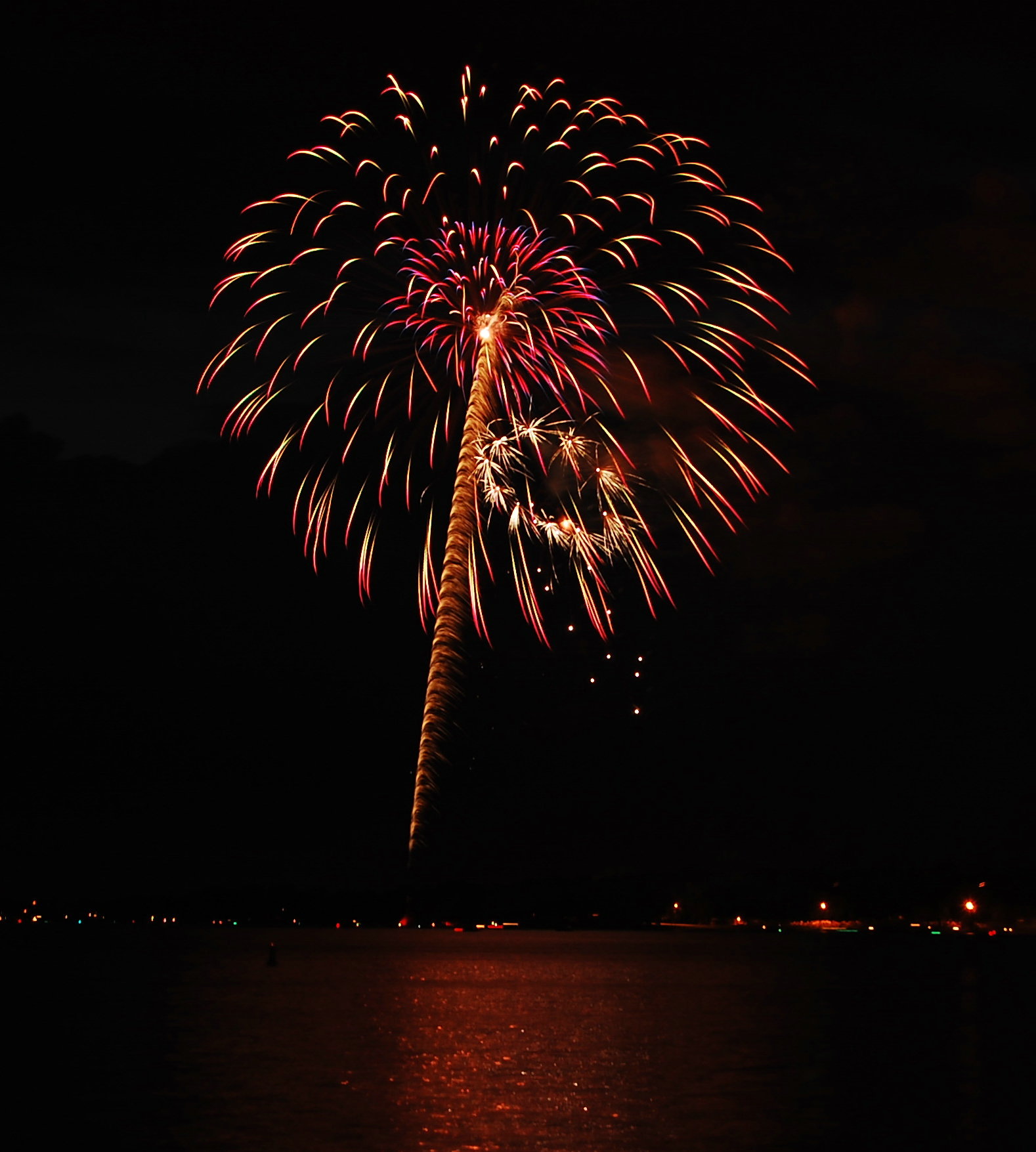 Photographer
Jeff Largent

Email
nascarfan244867@yahoo.com

Location of photo
Storm Lake Iowa

Date/Time of photo
7/4/2010 @ 1012 P.M.

Equipment
I used a Nikon D40 Camera to obtain this Firework Picture. I used a 5 Second shutter, with a 4.6 Apeture, on a Tripod.

Description
I thought this would be a good picture to submit. You can see a beautiful reflection of the burst of the Firework over the Lake.