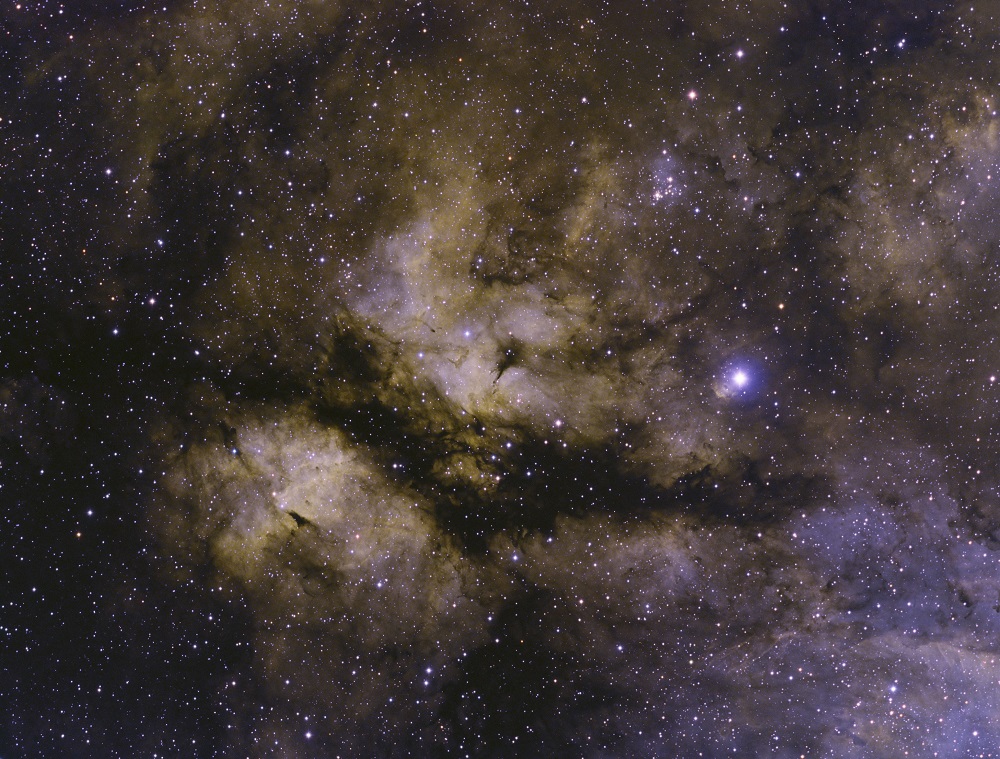 Photographer
chad_quandt@hotmail.com

Email
chad_quandt@hotmail.com

Location of photo
Lemoore, CA

Date/Time of photo
Data collected in July and August, 2015.

Equipment
QSI 683wsg(8) with Astrodon filters, WO 71mm f/4.9 astrograph, Celestron AVX mount, Starshoot Autoguider

Description
Narrowband image created using a combined total of 24 hrs of integration using H-alpha, OIII, SII, and NII filters, mapped in a modified SHNO palette. An additional 48 minutes of RGB data was used to provide more accurate star color.