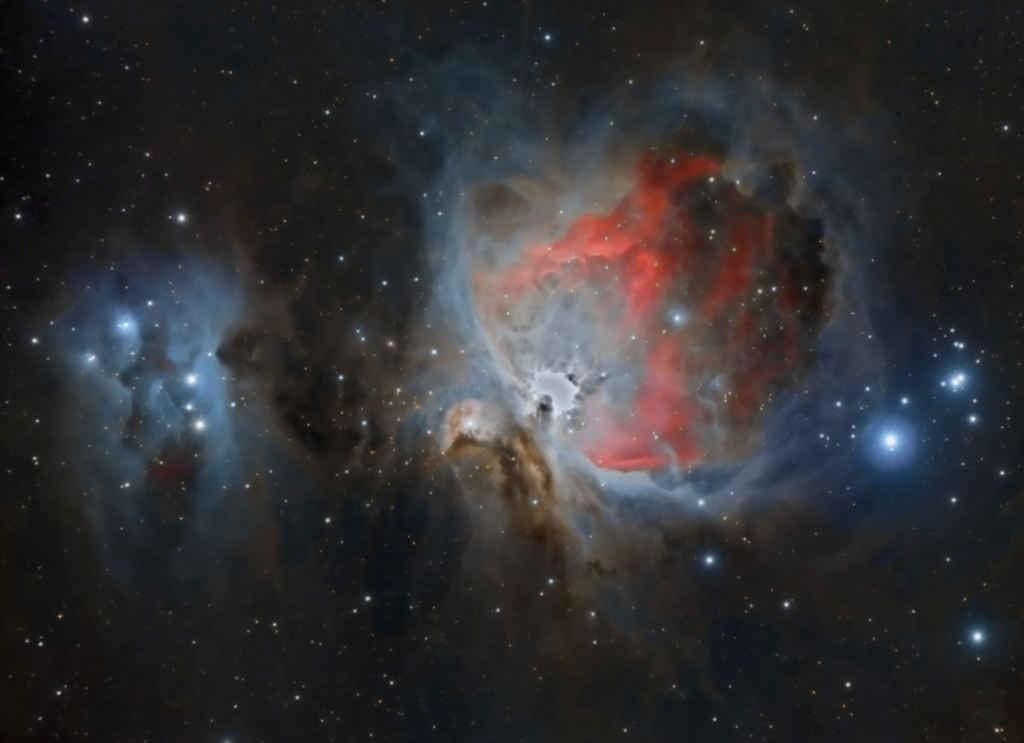 Photographer
sdsiedentop@gmail.com

Email
sdsiedentop@gmail.com

Location of photo
Jon Wood Astronomy Field, Charlie Elliott Wildlife Center, Mansfield, Georgia (USA)

Date/Time of photo
2016-01-31 01:02 a.m.

Equipment
Canon T2i (Modified), Explore Scientific ED127CF, Explore Scientific .7 Reducer, Celestron CGEM, AstroTech 60 mm guide scope, Orion Starshoot Autoguider

Description
Seeing was good, transparency was great. I initially was out to test my new focal reducer and the image turned out to be much better than I expected. Six exposures, ISO 400, 5 minutes each.