LHaOIII-RHa,GOIII,BOIII color picture, 5.5 hours exposure.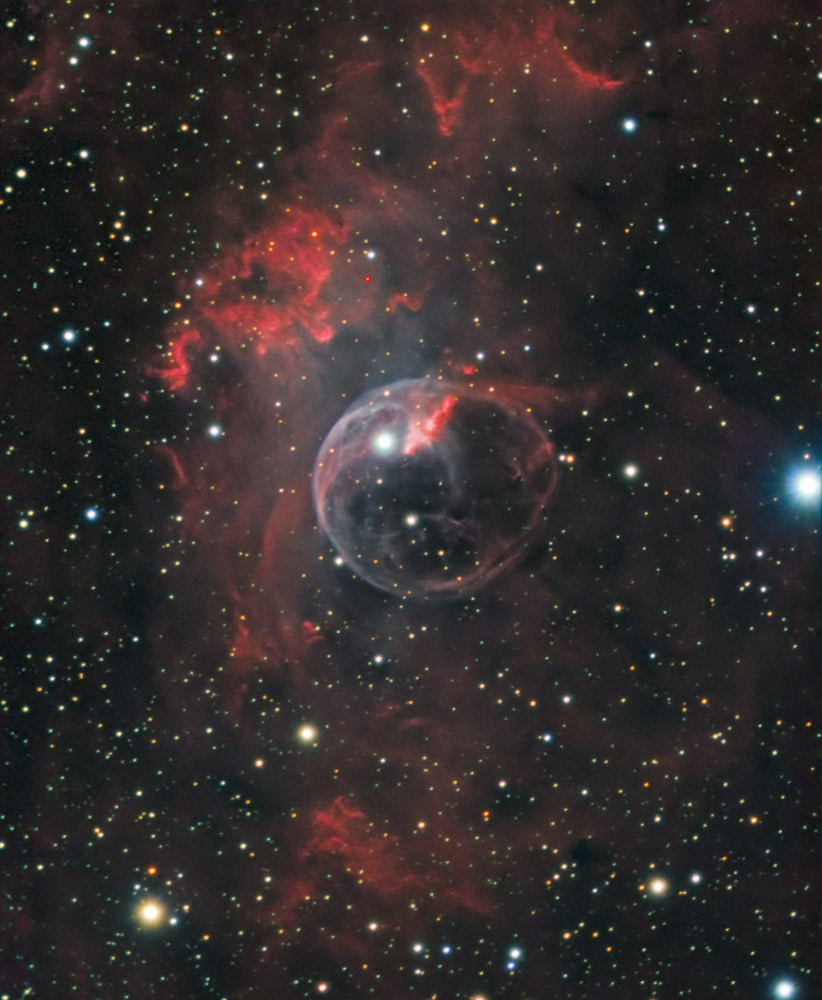 Photographer
Niels V. Christensen

Email
nvcchr@mail.dk

Location of photo
Copenhagen Denmark

Date/Time of photo
During August 2014, 4 clear nights.

Equipment
LX200ACF 16" telescope on wedge, Atik 460ex mono camera and baader filters.

Description
Composed as a LHaOIII-RHa,GOIII,BOIII picture. Total exposure time: 5.5 hours. FL~2500mm.

Website
www.astro-billeder.dk